There's a lot to love about Lincoln Park, although it didn't always look how it does today. After the
Great Chicago Fire of 1871
, a part of this neighborhood was left in ashes. This created an increase in construction, and many of the structures, such as Greystones and cottage-style homes, are still there today. When looking for condos for sale in Lincoln Park, Chicago, remember its rich history as you admire the different architectural styles.
Workers Cottage
Advertised back in 1883 to English and German workers, the
Worker's Cottages
that remain in Lincoln Park today are beautiful relics of centuries past. These buildings were created for their flexibility and in the past, were fitted with decorations particular to their resident families.
Cottage owners could add personal touches like the doorway's carved limestone lintels, art glass, and Italianate details.

These cottages are identifiable by their relatively modest size, gabled roofs, and front entrances that are side-set and balanced out by windows. They can range from one to two stories, although the first story is typically below street level. These cottages were built lengthwise, not width-wise, so they're often longer along their sides than fronts. Although they're commonly decorated with Victorian-era designs, any range or a mix of materials can be found in these cottages.
Chicago Bungalow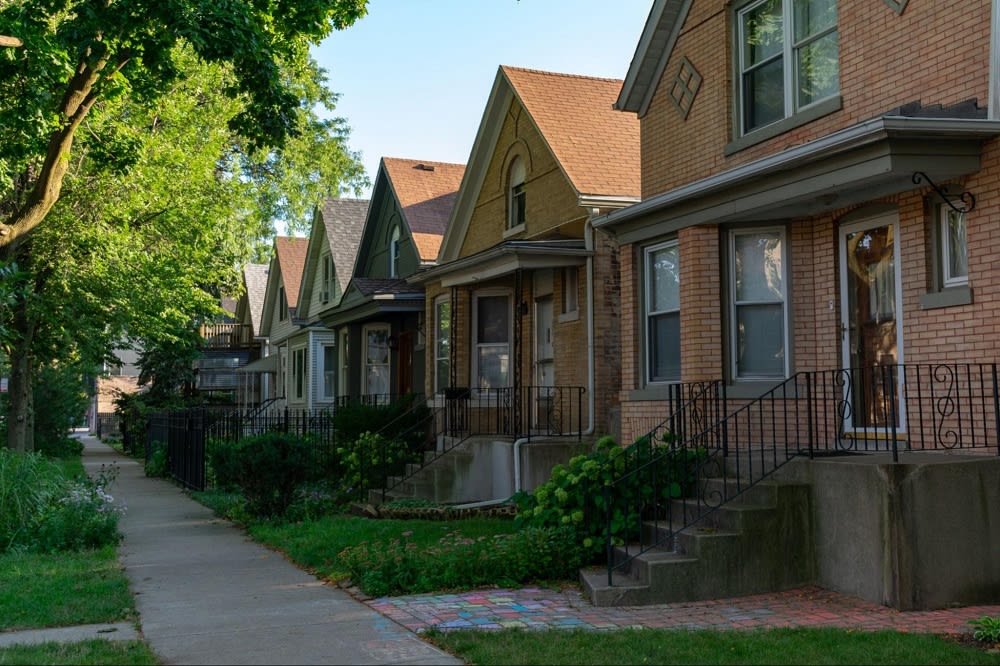 Bungalows in Chicago are about a century newer than Workers Cottages, as most were built between 1983 and 1994. The Chicago Bungalow is a staple of the area, so much so that they consist of 33% of the single-family housing stock in Chicago. Those looking for Lincoln Park condos for sale can search for "The Bungalow Belt," which travels through 13 protected historic districts.

Originally inspired by California cottages, the Chicago Bungalow reflects the idea of outdoor space and the merging of interior and exterior. Because of this, bungalows have porches that are led up by steps well above street level, as well as large front windows. These homes also have low-pitched roofs, wide overhangs, and a dormer window. A bungalow is usually one and a half stories high with a basement, and floorplans from house to house rarely deviate. The exteriors come in a variety of materials, such as brick, terra cotta, or other classical styles.
Greystone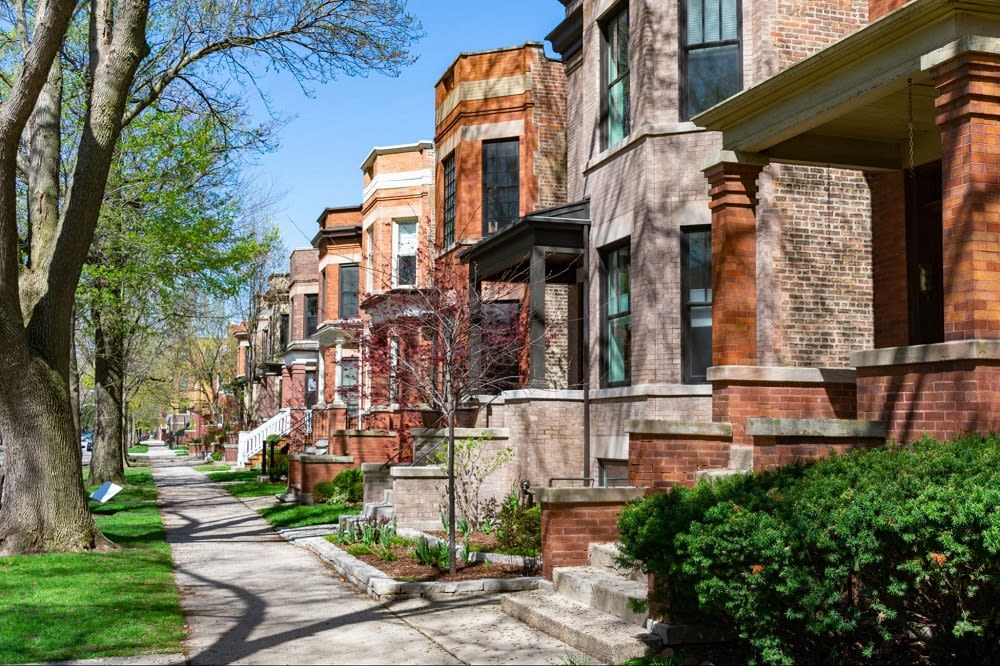 Greystones are buildings that formed in response to the brownstone movement in New York City during the late 1800s. A Lincoln Park real estate agent can guide you through the Greystone Loop in Chicago, which cuts through Lincoln Park to Hermosa and beyond. These constructions were the first step away from utilitarian buildings like the Worker's Cottages after the Great Chicago Fire. Although Greystones are built in several styles, like the Romanesque Revival and the Prairie Style, its distinct look is ubiquitous throughout Chicago's neighborhoods.

Greystones are built out of old, Mississippian-era Salem limestone specifically found near Bedford, Indiana. This material is great for Lincoln Park, as its durable constitution is perfect for cold winter elements and strong enough for decorative carvings. These houses are gray, as their name suggests, and usually average two or three flat buildings with a unit per floor or are used as large single-family homes. Although their design can range from ornate to simple, these homes typically have arches, corniches, columns, and bay windows.
Four Square
Another popular style when looking at condos for sale in Lincoln Park, Chicago, is
Four Square
Buildings. These buildings were a reaction to the ornate and elaborate Queen Anne homes and, as a result, are much more straightforward. Although the Four Square home layout isn't found only in Chicago, the types of materials these homes are made of make them distinct to Lincoln Park.

These house types are true to their name and stand in a boxy shape. The building overall is symmetrical, with a pyramidal roof. The front of the home is classically and simply designed with very little ornamentation, and the inside is much more spacious than the exterior suggests. These homes also have steps leading up to a large, covered front porch and a hipped roof.
Queen Anne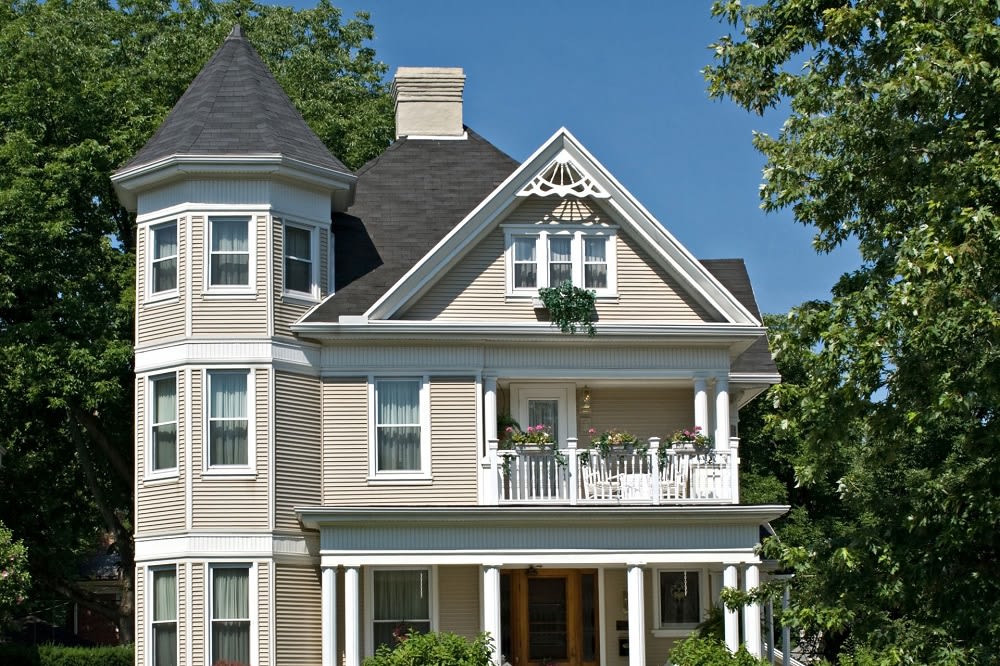 Queen Anne intersects with a couple of the architectural styles on this list. Greystones in Chicago were created in the Queen Anne style, while this style spurred the creation of the Chicago iteration of the Four Square. Residents of Lincoln Park can also see a Queen Anne influence in the added decor of Workers Cottages. This style rose in fame in the 1880s and stayed in fashion until the early 1900s. Although not directly linked to Queen Anne, this style reflects the era's extravagant leanings.

This architectural design is quintessentially Victorian with its ornamental exterior. These buildings are hard to miss with their asymmetrical design, large porch with columns, and gable. Towers pop out of the sides, and spindle work, exterior carvings, or other ornate additions make Queen Anne's distinct.
Two/Three Flats
Two/Three Flats were a practical option for families in 1910, as they could live in one unit and rent out the other. These flats are very prevalent in the Chicago area, as they comprise over 30% of its housing stock. This figure soars over 60% in some neighborhoods. Many rental buildings and flats around Lincoln Park today are popular with the
student body population
and come with community perks like extra storage and exercise rooms.

There are also larger four and six flats that add to Lincoln Park's housing stock. These buildings are usually built of stone and brick, and all units share a front entrance. Due to their rise in fame alongside bungalows, the floor plans for flats are nearly identical to the single-family construction. Otherwise, the exterior décor remains simple and minimal.
Ready to find your perfect home?
These are only a few of the types of architectural designs you'll find when searching for someplace to call home in Lincoln Park. When you're ready to start your search in this area, contact one of the local experts at
KD Homes
to guide you through the process. The agents at KD Homes, Kimber Galvin and Drew Westergreen, have a combined 15 years of experience and share a passion for real estate that drives them to forge the best deals for their clients.
Reach out today
to learn more.