Getting to know a new city can be challenging after a big move. Finding the best places to shop, dine, and spend your time can take some trial and error. Fortunately, with some in-depth research, you can quickly find where the locals like to spend their time.
In this post, we will discuss the top things to do in Lincoln Park from a local's perspective, including the best shopping, dining, and recreation. Let's get started!
Things to do in Lincoln Park
Popular activities such as the Lincoln Park Zoo and North Avenue Beach typically come to mind when you think of Chicago's Gold Coast. However, now that you live in Lincoln Park, you should do what the locals do. Below, we've compiled an easy guide to the best shopping, dining, and activities in Lincoln Park!
Lincoln Park stores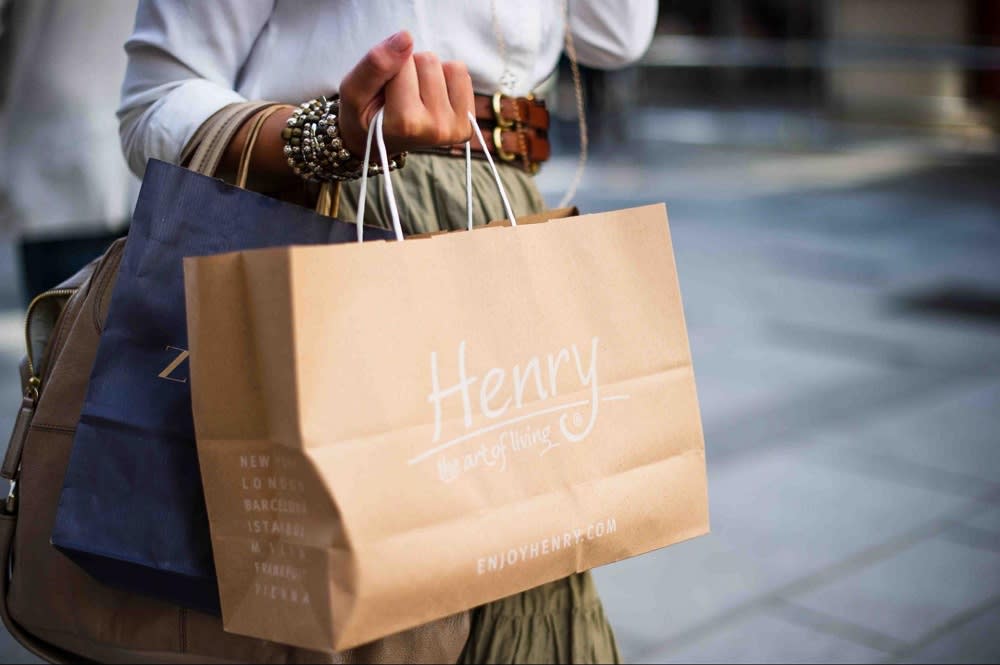 Lincoln Park and the surrounding areas of Chicago are home to a variety of unique shops and galleries. In this area, you can find some true one-of-a-kind clothing, art, furniture, and housewares.
Art Effect
Art Effect
is a modern-day general store in the heart of Lincoln Park. This store is a one-stop shop for beauty products, clothing, jewelry, fun knick-knacks, and more. This is the perfect shop to find a special, unique gift for any occasion.
Laudi Vidni Custom Leather Goods
Laudi Vidni Custom Leather Goods
offers meticulously-designed, made-to-order purses, bags, backpacks, wallets, and other leather goods. Each item is custom-made by hand in the United States from the best-quality materials. The shop partners with the local expert leather craftsmen at AW Enterprises to ensure the highest quality goods for their customers.
These quality bags incorporate the finest leathers and durable hardware to create the ideal one-of-a-kind product for every shopper. Moreover, the shop's custom business model ensures no landfill-bound leftovers.
ARTSPACE 8
ARTSPACE 8
is a relatively new 14,000-square-foot art gallery close to Lincoln Park. If you're in need of artwork for your Lincoln Park real estate, look no further than this gallery.
Collectors can find contemporary fine art, including paintings, prints, and sculptures from a variety of artists. The in-house curator at ARTSPACE 8 incorporates unique and captivating pieces by established and emerging artists from around the globe.
Lincoln Park dining
Lincoln Park is home to some of Chicago's most famous restaurants and dining experiences. This neighborhood has something for all taste buds, whether you're looking for a casual family dinner, romantic date night, or worldly cuisine.
Boka
Boka
is an iconic Chicago restaurant serving perfectly-executed, fresh American cuisine in a modern dining space with a fresh-air garden patio. The seasonal dinner menu changes daily and is driven by the ingredients supplied by the restaurant's local farm partners. Moreover, Boka has received several notable awards and achievements, including 10 consecutive Michelin stars. Check out their seven-course tasting or wine pairing menu for an exceptionally unique dining experience.
Cafe Ba-Ba-Reeba!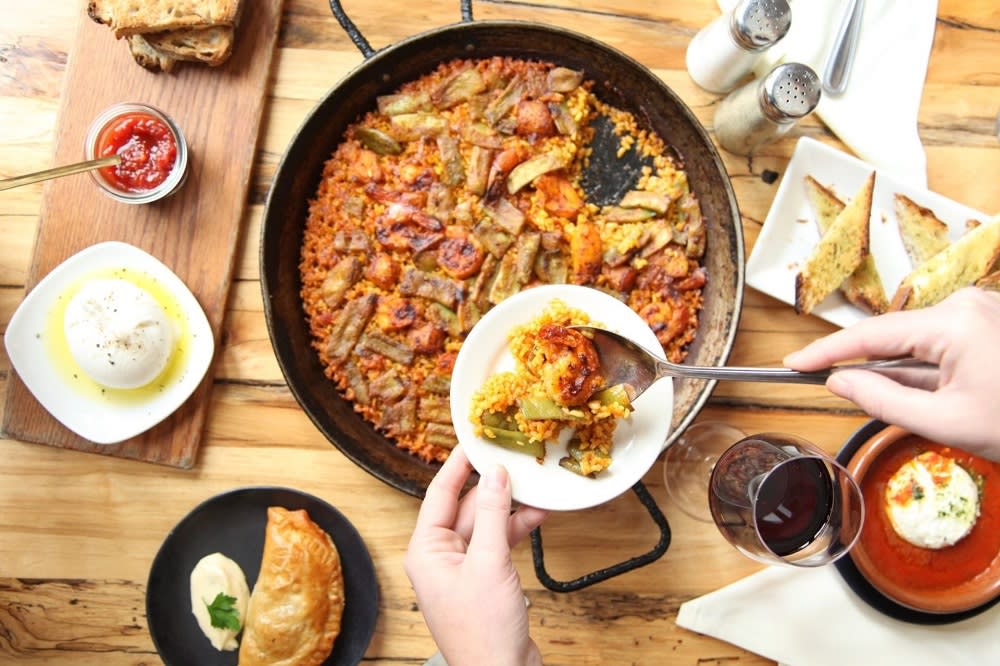 Photo courtesy of Cafe Ba-Ba-Reeba!
You can visit Lincoln Park's original tapas bar,
Cafe Ba-Ba-Reeba!
, if you're in the mood for shareable plates and Spanish cuisine. Cafe Ba-Ba-Reeba! has been serving authentic tapas, pintxos (bite-sized tapas), paella, and other classic Spanish dishes to Chicagoans for over 30 years. Their fruit sangrias are also a favorite among locals. Furthermore, this restaurant has been awarded the "Restaurants from Spain" certification from Spain's Bureau of Tourism.
Sapori Trattoria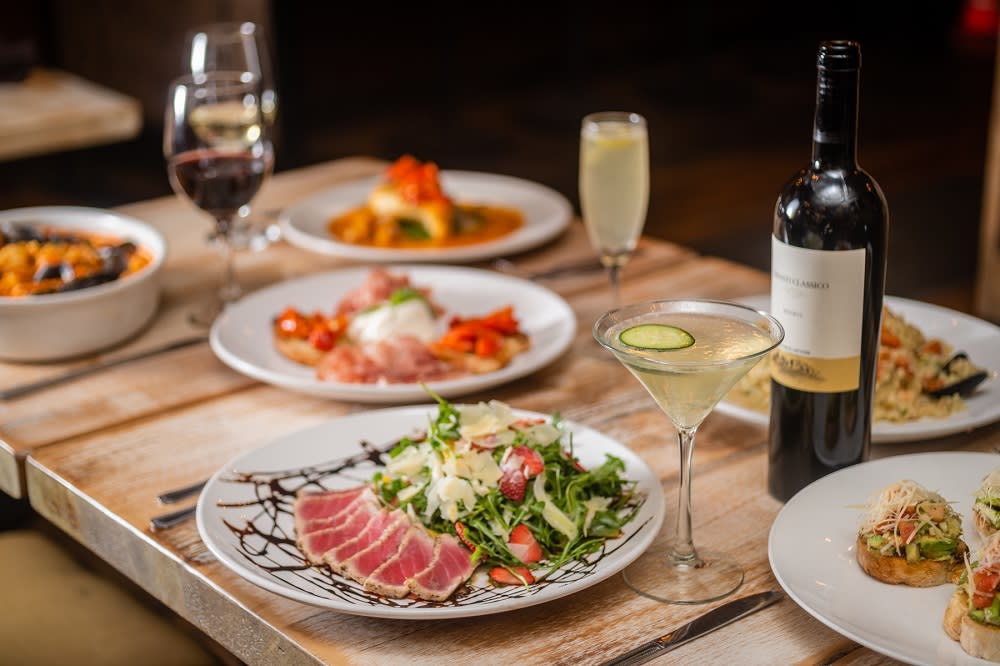 Photo courtesy of Sapori Trattoria
Sapori Trattoria
is a cozy Italian restaurant featuring fresh pasta and other quintessential Italian dishes, like lasagna di Carne and bucatini carbonara. Sapori Trattoria serves food for the soul in a quaint, intimate eatery with an emphasis on warm hospitality. This restaurant is perfect for a romantic date night or family dinner.
Lincoln Park activities
If you're new to Lincoln Park, check out these local spots for a fun date night or family-friendly activity:
Steppenwolf Theatre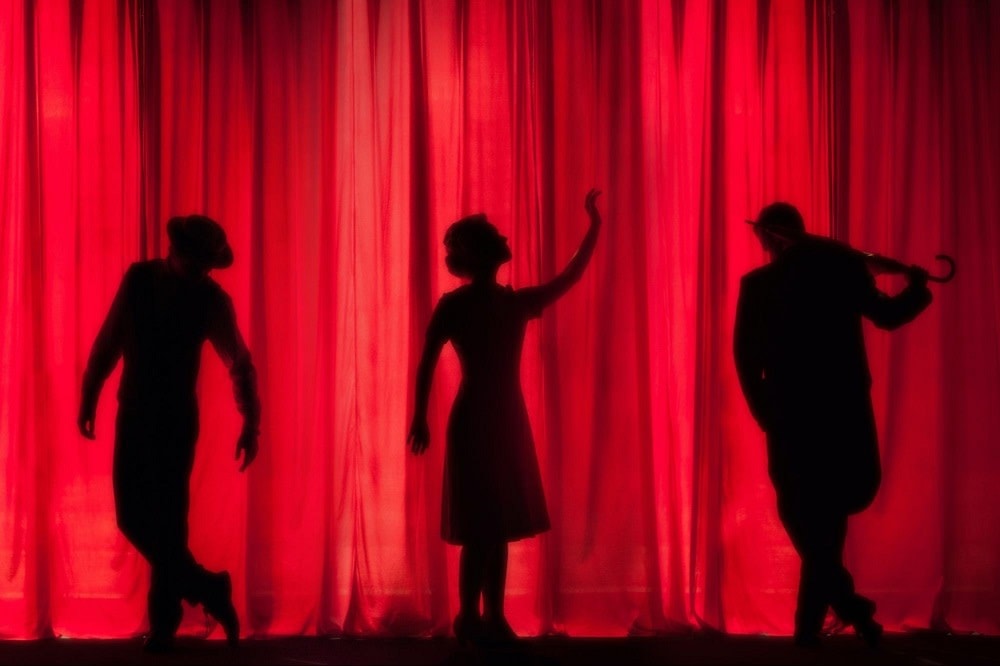 The
Steppenwolf Theatre
can trace its roots almost 50 years ago to the mid-70s. The company had its start when a small group of aspiring high-school actors organized to produce the first Steppenwolf Play,
And Miss Reardon Drinks A Little
.
Since its inception, the company grew in size, capabilities, and fame to become a beloved gem of Lincoln Park. Today, you can visit the Steppenwolf Theatre to watch their main series of plays, frequent exclusive events, and attend educational and leadership programs for young adults.
Lincoln Park Cultural Center
Lincoln Park Cultural Center
offers a wide range of recreational programming for all ages. The center boasts a stained glass shop, jewelry studio, a ceramics studio, dance studio, and full-service woodshop for hobbyists or those looking to learn something new. However, age requirements for classes vary. The center also hosts movie screenings, live shows, and other special events on the lawn.
Alfred Caldwell Lily Pool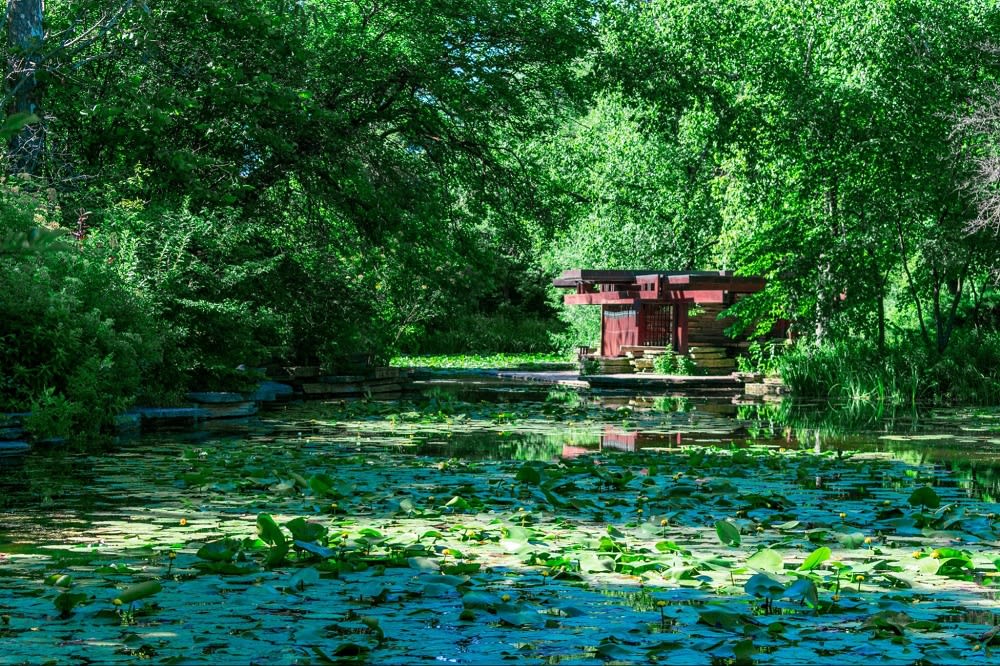 Visit the
Alfred Caldwell Lily Pool
at the Lincoln Park Conservatory for a tranquil day admiring the beauty of nature. The pool was part of the original Victorian garden built in 1889 and displayed tropical lilies and other plants. However, it was completely redesigned in 1936 by landscape architect Alfred Caldwell and then underwent a full restoration in the early 2000s. Today, the lily pool offers guests a peaceful experience of trickling waterfalls and whistling birds, surrounded by a diverse assortment of native plants.
Check out these top Lincoln Park attractions for locals
Finding things to do in a new city can be challenging. Fortunately, you can use this local's guide to shopping, dining, and activities in Lincoln Park to help you get to know your new neighborhood.
Locals love shopping for unique gifts, one-of-a-kind artwork, and more. After a long day of shopping, Chicago residents love favorites like Cafe Ba-Ba-Reeba! for Spanish cuisine or Sapori Trattoria when you're in the mood for Italian.
If you're new to the area and need help finding luxury condos or houses for sale in Lincoln Park, you can reach out to the local experts at
KD Homes
. Our founders Kimber and Drew have over 15 years of combined experience and deliver the highest level of customer service to help you find your dream home or investment property.