Are you searching for a new home and your number one requirement is a neighborhood that fits your lifestyle? It's important that you have a reasonable commute to work but a walkable neighborhood, especially for dining out and nightlife, is a high priority. Wicker Park real estate is a great starting point.
Choose Chicago
describes it as a "hive" for foodies looking for the trendiest restaurants as well as late-night bar hopping.
Just under four acres in size, Wicker Park is a hip and popular neighborhood located in the West Town community of Chicago and is just a couple of miles outside of downtown. The land was purchased and originally developed in the mid-1880s by businessmen Charles and Joel Wicker. The two brothers had the goal of developing a park.
Rentcafe.com
describes Wicker Park as a magnet to Gen-Xers and Millennials because of its nightlife and artistic vibe. There's something for everyone in the housing market, which range from new housing to gated communities, 100-year-old brownstones, and modern condominiums.
Wicker Park is also one of Chicago's most walkable neighborhoods, and is defined by
Walkscore.com
as a community with a "center," which is an area where you can walk to shopping, dining, and entertainment. As well, a walkable community needs a good amount of people, mixed-use properties, spaces to gather and play, streets that are designed for transit, biking, and walking, and schools and workplaces that are accessible by walking or public transit.
With so many Wicker Park restaurants to sample, why not these seven? This list is a great starting point and was chosen based on variety, Google ratings (4.5 or higher), and how unique they are to the neighborhood. From casual to fine dining, seven restaurants to try in Wicker Park include:
Amaru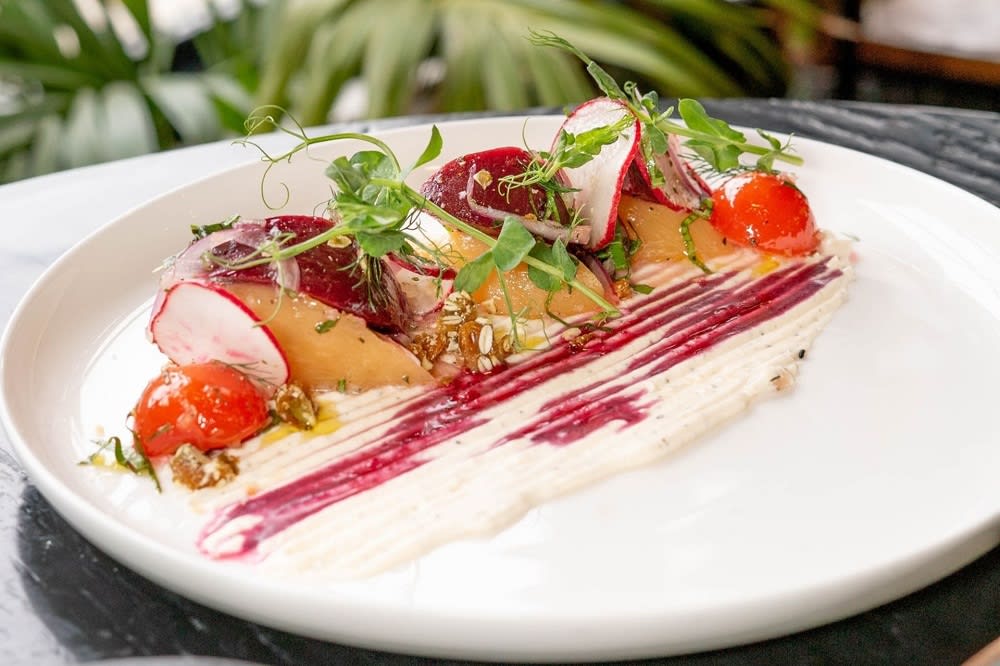 Photo courtesy of Amaru
A 2022 James Beard semi-finalist and one of the highest-rated restaurants in Wicker Park,
Amaru
on W North Ave. offers an incredible Pan-Latin menu with influences from the Caribbean, Columbia, Brazil, Peru, and Argentina. Amaru also has an extensive rum list and a happy hour on Monday-Thursday as well as Sunday afternoons. Recent reviews mention the "great service and amazing food," describing their food as "art" and "outstanding."
Antique Taco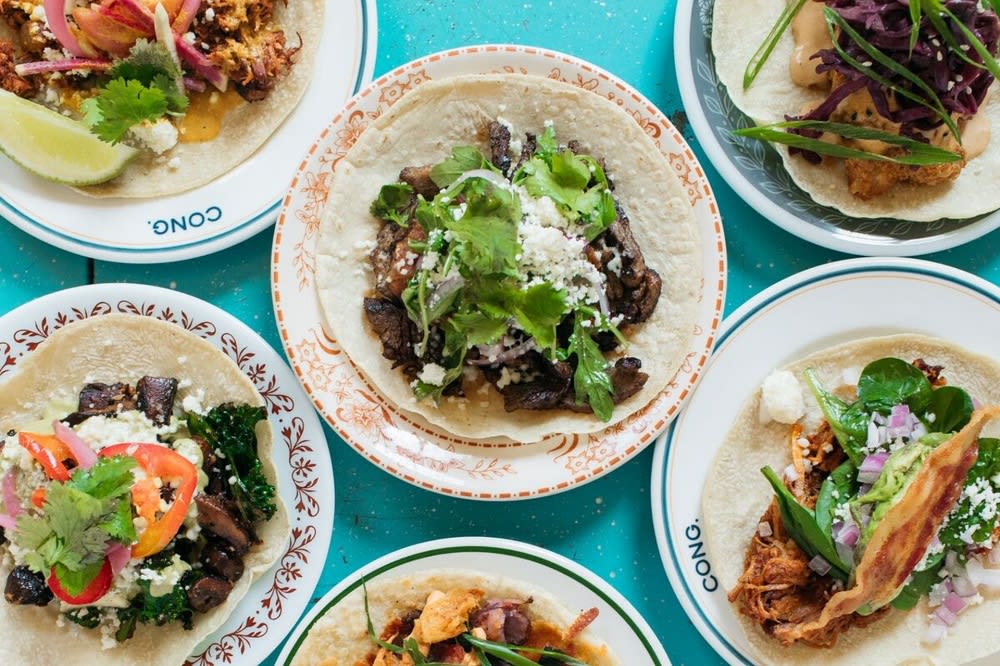 Photo courtesy of Antique Taco
You can't try Wicker Park restaurants without stopping at
Antique Taco
on N Milwaukee Ave. Corn tortillas—which are pressed freshly onsite daily—alongside locally-sourced and seasonal ingredients and a "comforts of home" vibe, all contribute to what's described in reviews as "the best tacos in town" with a welcoming and friendly staff. The cocktails are made with fruits t juiced by hand, and Antique Taco prides themselves on providing good food while being kind to the environment as well as their employees.
Bloom Plant Based Kitchen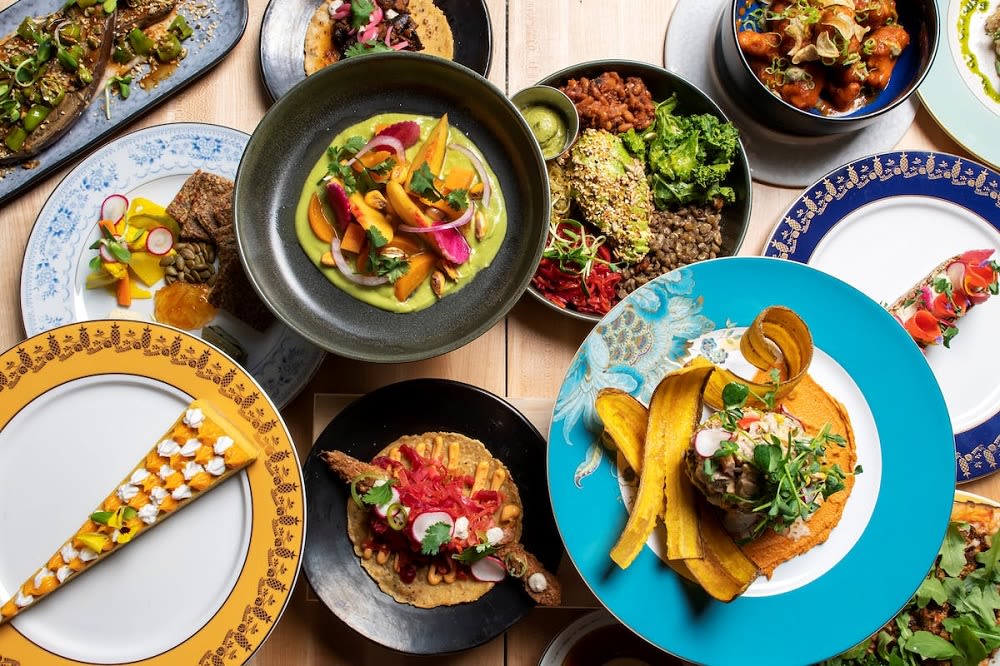 Photo courtesy of Bloom Plant Based Kitchen
Bloom Plant Based Kitchen
was opened by the creators of Amaru in order to provide a plant-based menu alternative in Wicker Park. This restaurant offers a vegan menu that has received 5 stars for its "delicious," "great," "tasty," and "unique" food. Nearly all of the reviews mention how pleasantly surprised the diners were by their vegan experience. Since they don't carry a liquor license, it's worth mentioning that Bloom Plant Based Kitchen is a B.Y.O.B. establishment.
Club Lucky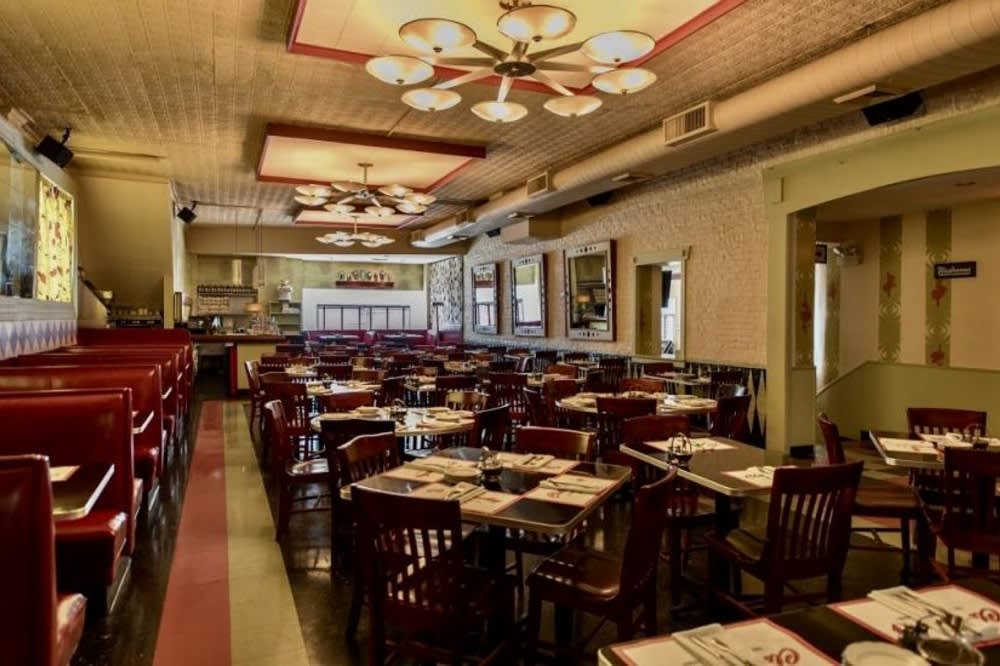 Photo courtesy of Club Lucky
No list of restaurants to try in any Chicago neighborhood would be complete without a traditional Italian selection.
Club Lucky
is an old school supper club with a menu of Italian classics and, yes, there are even red vinyl booths. Despite the traditional vibe, there are whole wheat and gluten-free pasta upgrades available. The restaurant has separate sections that include the dining room, the club room (for private events), and the cocktail lounge. Recent reviews describe it as a "hidden gem" with a great atmosphere, great food, and great service.
Oiistar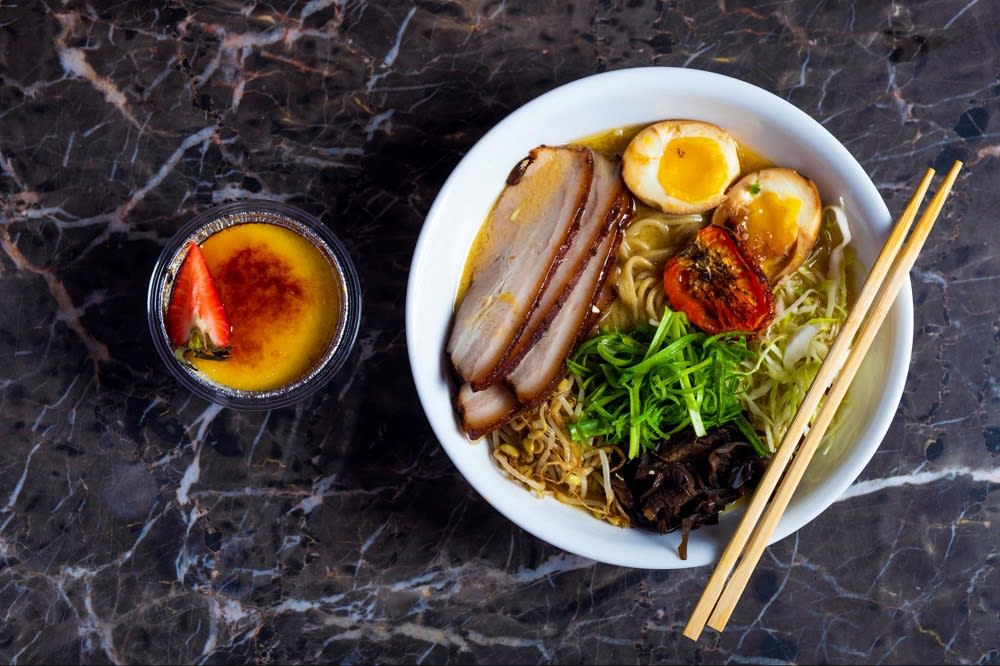 Photo courtesy of Unsplash
Every walkable neighborhood needs great ramen, and Oiistar is Wicker Park's hip and modern answer. Small, casual, and minimalist in décor, you can opt to dine in or carry out. There are lots of tempting photos posted in the reviews that consistently point out that it's the perfect destination on a cold, windy Chicago day and there are more than a few mentions of the tender, delicious pork belly. Aside from the full menu of appetizers, buns, and ramen, Oiistar offers a limited beer and wine menu. It's also worth mentioning that there's crème brûlée on the dessert menu!
Osteria Rusticana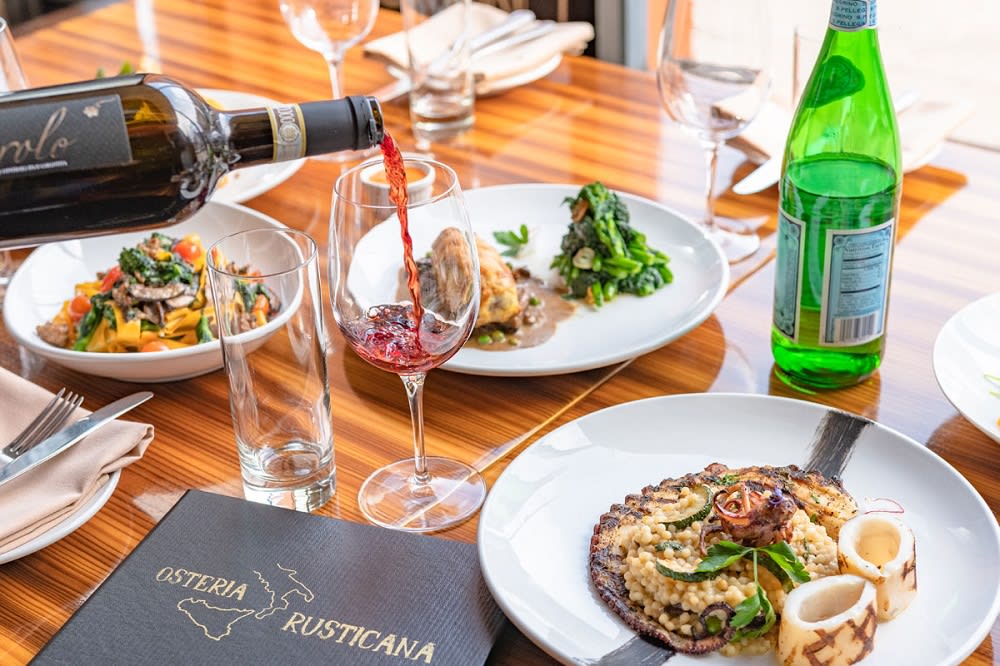 Photo courtesy of Osteria Rusticana
With a menu inspired by the warmth, sunshine, beaches, farmlands, and culture of Sicily,
Osteria Rusticana
offers their own unique spin on fine Italian dining. For example, instead of a traditional meat sauce, the gnocchi at Osteria Rustica is served in a roasted almond-basil pesto sauce. Open for dinner seven days a week, their website and Instagram feed are full of beautiful photos of their dishes and patio. Recent reviews call this restaurant a "hidden gem" and mention the menu's creativity as well as the welcoming and warm staff.
The Perch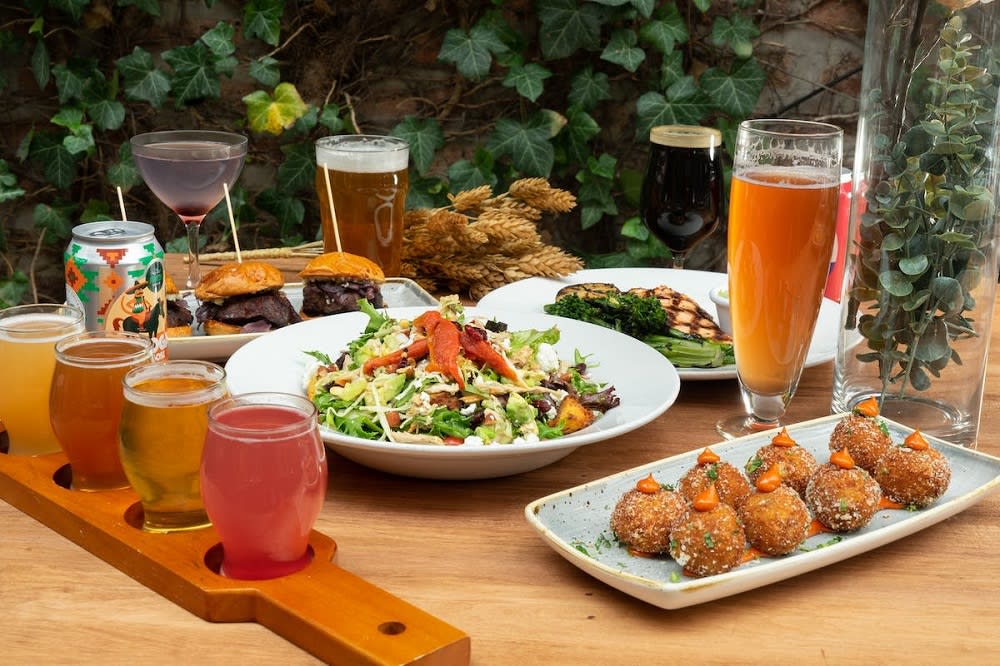 Photo courtesy of The Perch
A self-proclaimed local kitchen and tap,
The Perch
offers an American menu, a wood-fired grill, and craft beer that's brewed onsite. With a hip and inviting atmosphere, you'll definitely want to try The Perch in person but they also offer carry-out and delivery. In addition to the very tempting main, cocktail, wine, and beer menus, there are also kids and—wait for it—dog menus! Reviews mention how dog-friendly The Perch is and that dogs are welcome in the outdoor seating area.
If you're interested in becoming a regular at these restaurants, start by contacting your Wicker Park real estate experts at
KD Homes
, where the co-founders were both born and raised in Chicago real estate families and are very familiar with Wicker Park real estate. Not only can they help you with your real estate needs they'll be able to recommend more Wicker Park restaurants to try!

*Header photo courtesy of Unsplash